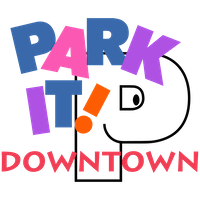 Frequently Asked Questions
Online Shuttle Pass Sales
Q: Where do I go to purchase my monthly shuttle pass?
A: Please visit https://shuttlepass.parkitdowntown.com/ to purchase your monthly shuttle pass.
Q. How far in advance am I able to purchase a monthly shuttle pass?
A: Each month's shuttle pass will be available for purchase 5 business days in advance of each month.
Q. How will I obtain my parking permit?
A. You will pick up your parking permit for Lot A from the sales trailer opened on Lot A on the designated days for each month.
*If you miss these days then you will need to contact Security to obtain your permit. Please email bhansen@nashvilledowntown.com to find out how to do so.Q. The pass sales site is only set up to accept credit cards only. How do I purchase if I need to pay via cash or check?
A. You will need to visit the sales trailer set up on Lot A on the designated days for each month to purchase via cash or credit card. If you visit the online sales website and create an account ahead of time the process will be very quick and painless!
Q. What if I need to purchase several passes for employees of my company?
A. At this time we are only set up for individual purchase only. If you need to purchase multiple passes via check or credit card or buy in bulk to be invoiced at a later date, you will still need to contact us to do so. We hope to have a site up and running by July for corporate clients.
Q. What if I do not have a mobile device that will support having the digital shuttle pass on it?
A. If your mobile device is not a smartphone and will not support a digital shuttle pass and QR code, then we will continue to give you a hard pass with a QR code printed on it to scan onto the shuttle. You can pick it up when picking up your Lot A parking permit.
Q. How is security handled on Lot A during the day when I park there?
A. Security staff monitors Nissan Stadium Lot A periodically throughout the day. Security is on-site between 6:30 am and 9:30 am and between 4:00 pm and 6:00 pm Monday through Friday. They are also available to assign parking permits to those that have purchased a monthly shuttle pass and need to obtain their monthly parking permit to hang in their vehicle. Nissan Stadium parkers are reminded to follow the
Park Smart!
guidelines.